Introducing The House Call Vet Academy Online Course & Coaching!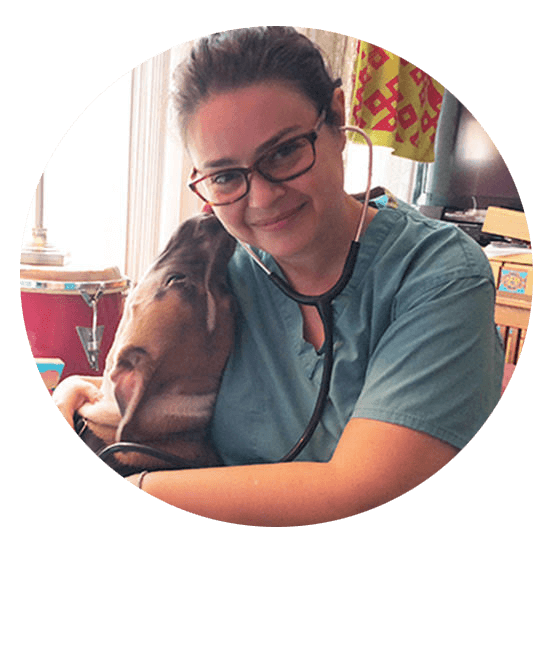 Whether you're an established mobile vet who is spinning your wheels trying to figure out how to streamline, set boundaries, or let go of toxic clients or you are a brand new prospective house call vet looking to build from scratch, The House Call Vet Academy will help you build, grow, or revamp your house call practice so you can get back to being the skilled, compassionate veterinarian that you are.
You can do this without sacrificing your ability to practice medicine autonomously, without working crazy hours in a clinic putting money into someone else's pocket, rushing from patient to patient, working with clients who aren't a good fit, having to choose between your career and your freedom, or even worse, having to choose between your career and your family. 
Dr. Eve Harrison created this course to be the blueprint and roadmap for weary, lost, or compassion fatigued veterinarians looking for another way: to use their incredible skills, love, and compassion to nourish not only their patients and clients, but themselves. She wants you to be able to build a sustainable and profitable mobile practice of your own and to be able to provide the high level of care you've always dreamed of providing.
This course has three parts: Planning & Building, The House Call Experience, & Growing Sustainably.
50+ video trainings + EXPERT guest trainings
20+ TEMPLATES for tricky client communication scenarios
CHECKLISTS for EXACT STEPS to start/grow/upscale your business
Personal support and accountability
On-demand content
Monthly group coaching calls
Community of other House Call/mobile vets
This course is Coming Soon to the Ask Jan storefront. Until then, please get in touch with Ask Jan For Help, and your Member discount will be applied to your purchase.