You have questions, Ask Jan has answers.
We've assembled the best network of consultants in animal health, from accounting, risk mitigation, regulatory affairs, practice operations, human resources and more, all ready at a moment's notice to give you credentialed, personalized answers to your questions. An Ask Jan subscription gives you access to those experts, with every dollar of your monthly subscription saved to your account, available to spend toward a paid service with one of our consultants.
Why Ask Jan?
Each time you Ask Jan a question, we'll select the right member of the network and have them call you with the answer. If you've ever looked for professional help online, you know how hard it can be to find someone—sifting through pages of Google listings trying to pick a name is pretty brutal. Ask Jan has built the world's best network of credentialed experts, each one vetted and selected as the top of their field, so we've already done the legwork for you.
There's zero awkwardness. A free conversation with a professional usually comes with an unspoken expectation – that it could be the beginning of a fee-for-service relationship. The experts at Ask Jan will answer your questions without the uncomfortable implication.
We're in your corner. Many veterinary practice groups provide robust legal, operational and HR support for their staff, but ultimately those professionals are beholden to their employer. Ask Jan provides an independent network that gives you truly independent opinions, a top-tier group of attorneys, accountants, day-to-day practice operations specialists, and others who will work for you – and only you – if you need them.
It helps you save for the future. Even though veterinary professionals ask pet owners to do it every day, investing in professional help isn't easy for veterinary professionals. Considering a major change like practice sale or acquisition, or even asking a simple question – 'am I managing my inventory efficiently?'- can seem overwhelming. With each month of your Ask Jan membership and the credits you earn, you'll be saving toward work that can make a substantial change in your career,
How Does It Work?
Once your Ask Jan membership is active, you'll be able to 'ask' the Ask Jan network any question you like, via the Question Box. We'll route your question to a professional who is trained, experienced and/or credentialed in the appropriate field, and they'll contact you directly with an answer.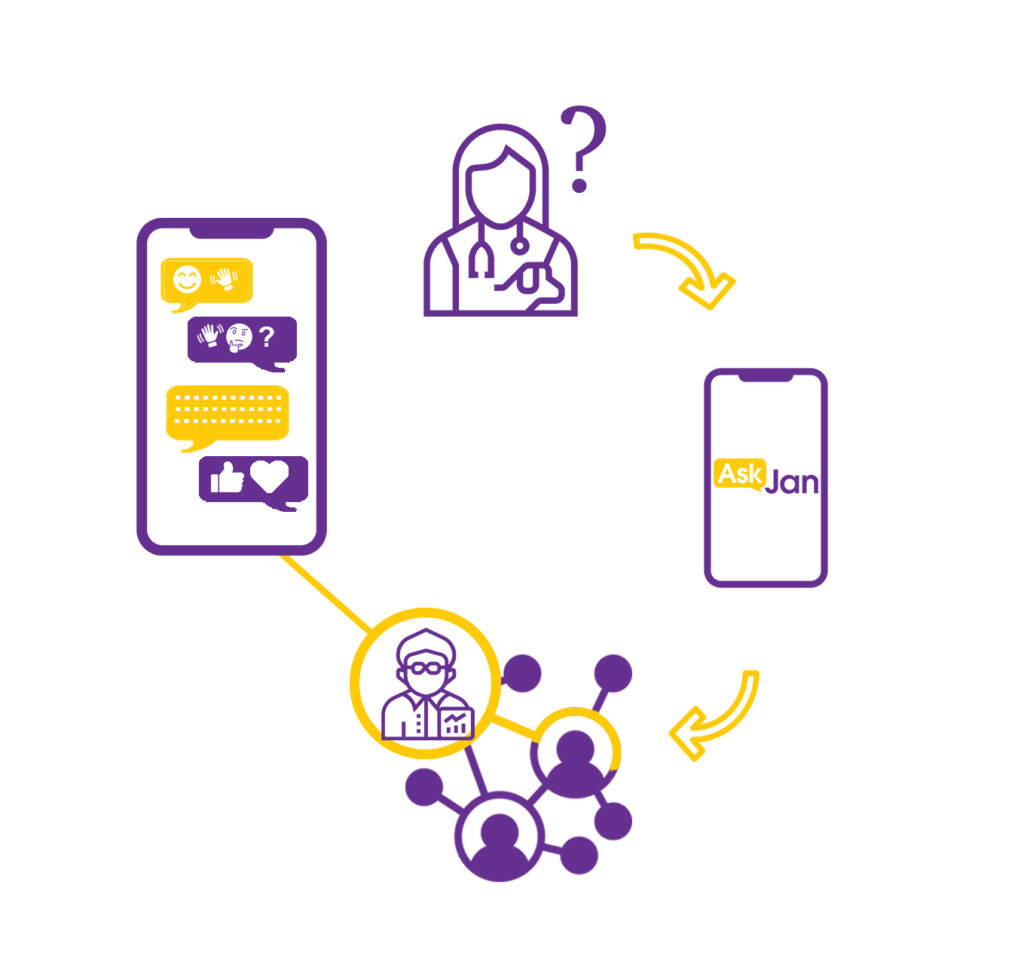 Ask Jan Credits
Next, we'll search the Ask Jan network for a credentialed expert who's qualified to give you a personalized answer, every month, Members will receive a $100 credit toward any paid projects with our consultants – that's $1 per month more than the monthly subscription cost. Those credits will accumulate for up to a year (maximum of 12 accrued), allowing Ask Jan to act as a savings account for the expert help your practice needs. Your membership profile page will show you how much you've saved up towards your next project.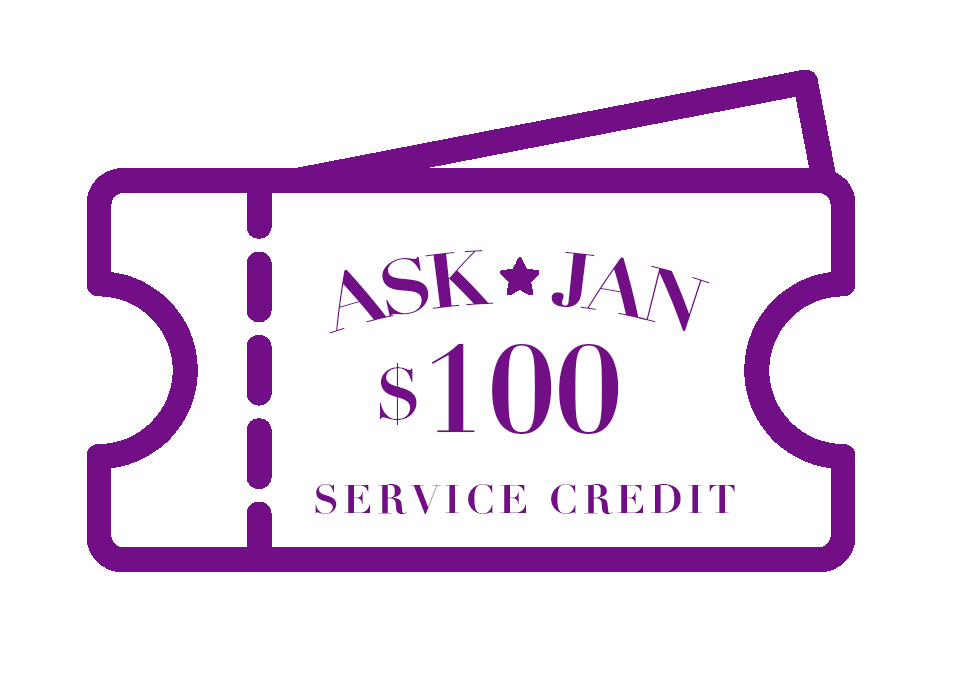 Risk-free, Satisfaction Guaranteed
We want our members to be super satisfied. Your membership is cancellable anytime, so there are no long-term obligations or contracts. Try it, and if you don't love it, we will refund any subscription payment within 30 days.
Leadership Team
---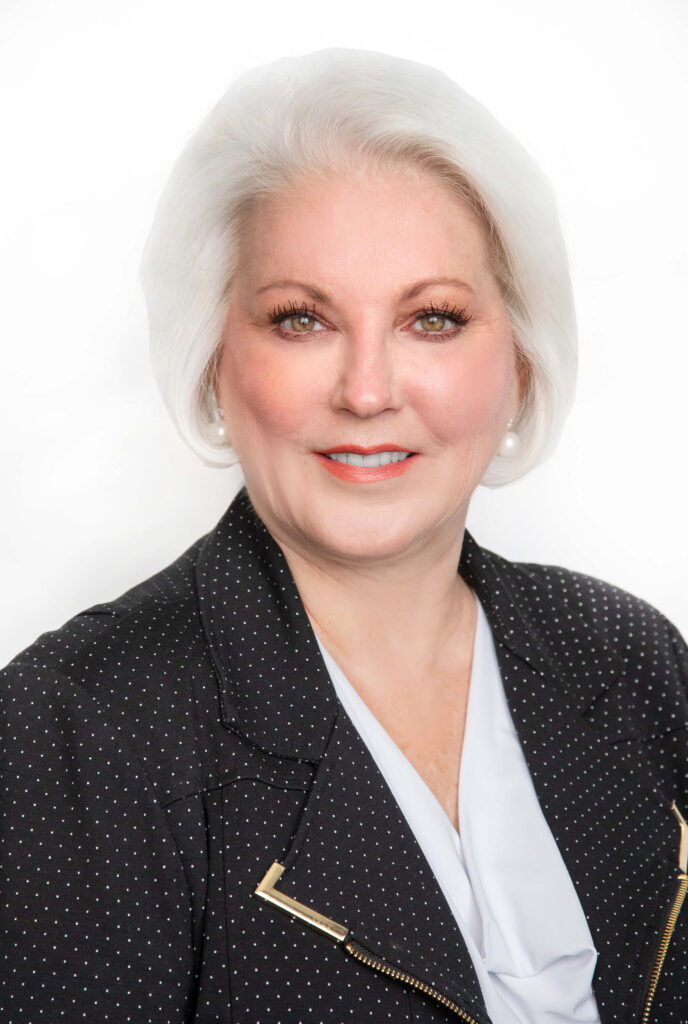 Jan Woods
Co-founder
For the past two decades, Jan Woods has built a reputation as the go-to resource for Controlled Substance education in the Animal Health industry. She consults with veterinarians nationally on a full-time basis, with areas of expertise encompassing compliance with DEA regulations, as well as other state and federal regulations, clinic and hospital practice management & operations, human resources, finance, and marketing. In 2001, Jan moved into veterinary medicine as the Hospital Administrator for Veterinary Specialty & Emergency Center of Kansas City, (VSEC). From May of 2004 through March of 2016 she was the Co-Owner, Hospital Administrator and Vice President of the Veterinary Specialty Center of Tucson, (VSCT). From 2018- 2020 she was the Director of Education & Regulatory Affairs Manager for Cubex, LLC. In 2020, Jan became a Zoetis Key Opinion Leader and joined Veterinary Business Advisors as their Regulatory and Operational Consultant. She is also a proud member of the Epicur Pharma® Advisory Council. Jan owns two companies: Ask Jan For Help, LLC and Veterinary Management and Marketing Specialists.
---
With over 15 years in Animal Health, Joey has chosen to serve the veterinarians out of a deep and abiding respect for the profession, as well as admiration for the professionals themselves. At IDEXX Laboratories, Joey filled various sales and marketing roles, and is currently head of International Markets and Strategic Partnerships for CUBEX LLC, the industry leader in Inventory Automation.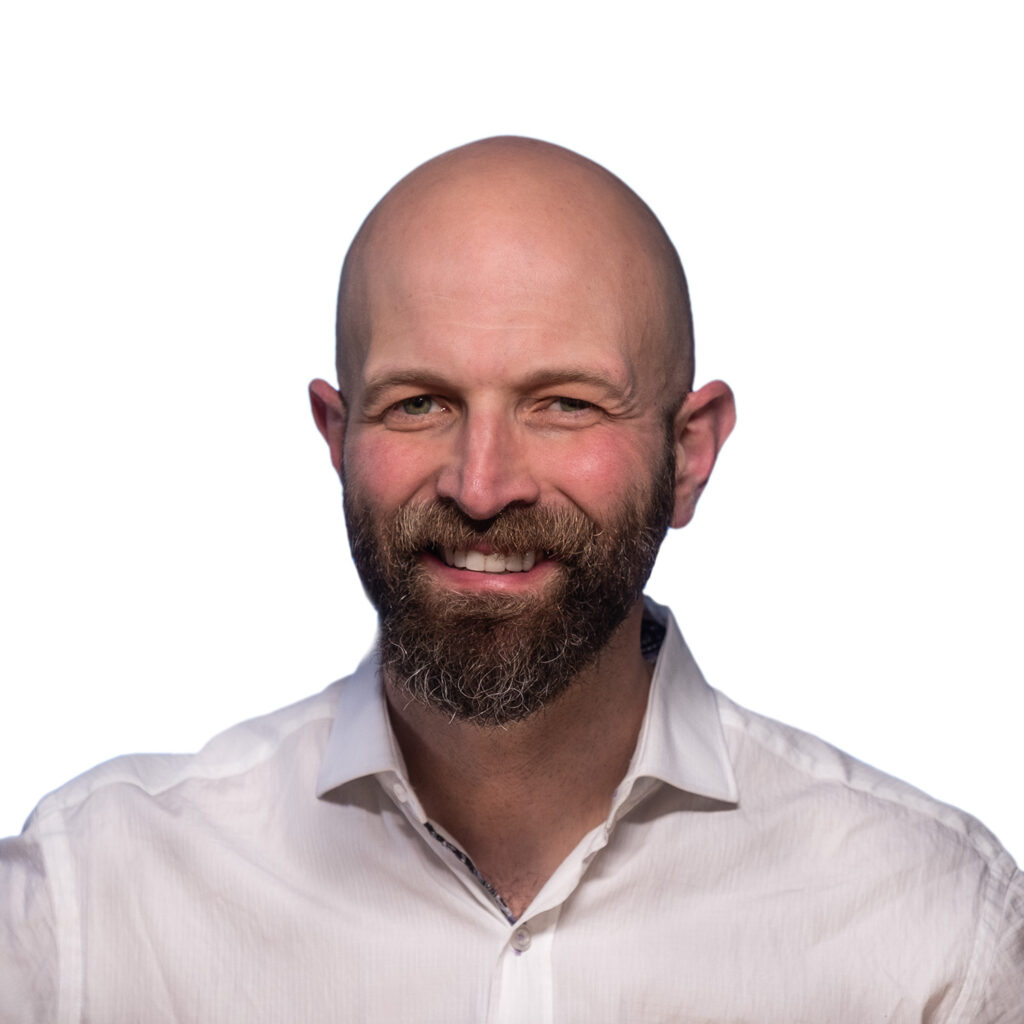 Joey Campagna
Co-founder
---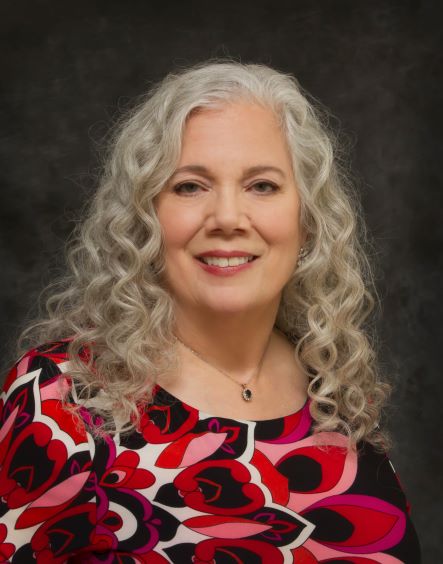 Pamela Stevenson
CVPM
VP of Finance
Pam's professional passion is improving the lives of animals and those that surround and love them. From 1981 to 1997, Pam provided patient care, including exam rooms, laboratory, radiology, anesthesia, dentistry, and the construction and patient care for the first private practice radioactive iodine program in North Carolina. In 1992, Pam received her Certified Veterinary Practice Manager designation. In 1986 Pam took on the dual role of patient care and practice manager. From 1997 to 2004, she functioned exclusively as a hospital administrator for primary care and specialty referral hospitals. In 2004, Pam founded her consulting company, VetResults. Since then, she has added the "hats" of board service for VetPartners (2010-2016), instructor for Patterson Veterinary University (2013- ), and most recently, guest faculty for the University of Florida College of Veterinary Medicine teaching practice management to 3rd and 4th-year students (2017-). Over the past 30+ years, Pam has written multiple articles and presented at conferences such as AVMA, AAHA, VBMA's, NCVMA, Michigan Veterinary Conference, Zoetis Elite Consultant, VHMA, Oregon VMA Conference, Kentucky Mid-America Conference, and Veterinary Practice Managers Associations.
---
Charlotte Lacroix
DVM, JD
Charlotte has been a trailblazer her entire career. She earned her Doctorate in Veterinary Medicine in 1988 from UC Davis, completed a large-animal internship at the University of Guelph (Ontario, Canada), and worked at an equine medical and surgical referral practice serving northern New Jersey. Following that experience, she earned her JD degree from the University of Pennsylvania Law School in 1997. Dr. Lacroix owns Veterinary Business Advisors. She and her team of experts provide legal, practice management, Human Resources and regulatory guidance to Veterinarians all over the United States.
She contributes regularly to the Journal of the American Veterinary Medical Association, NAVC's Today's Veterinary Practice and Veterinary Practice News, American Animal Hospital Association, Veterinary Clinics of North America and Veterinary Economics-DVM360 publications, along with numerous radio and TV appearances. Charlotte is also a past president of NAVC and also has served in leadership roles for AVMA, AAHA, AAEP, NJAEP, NJVMA and PVMA.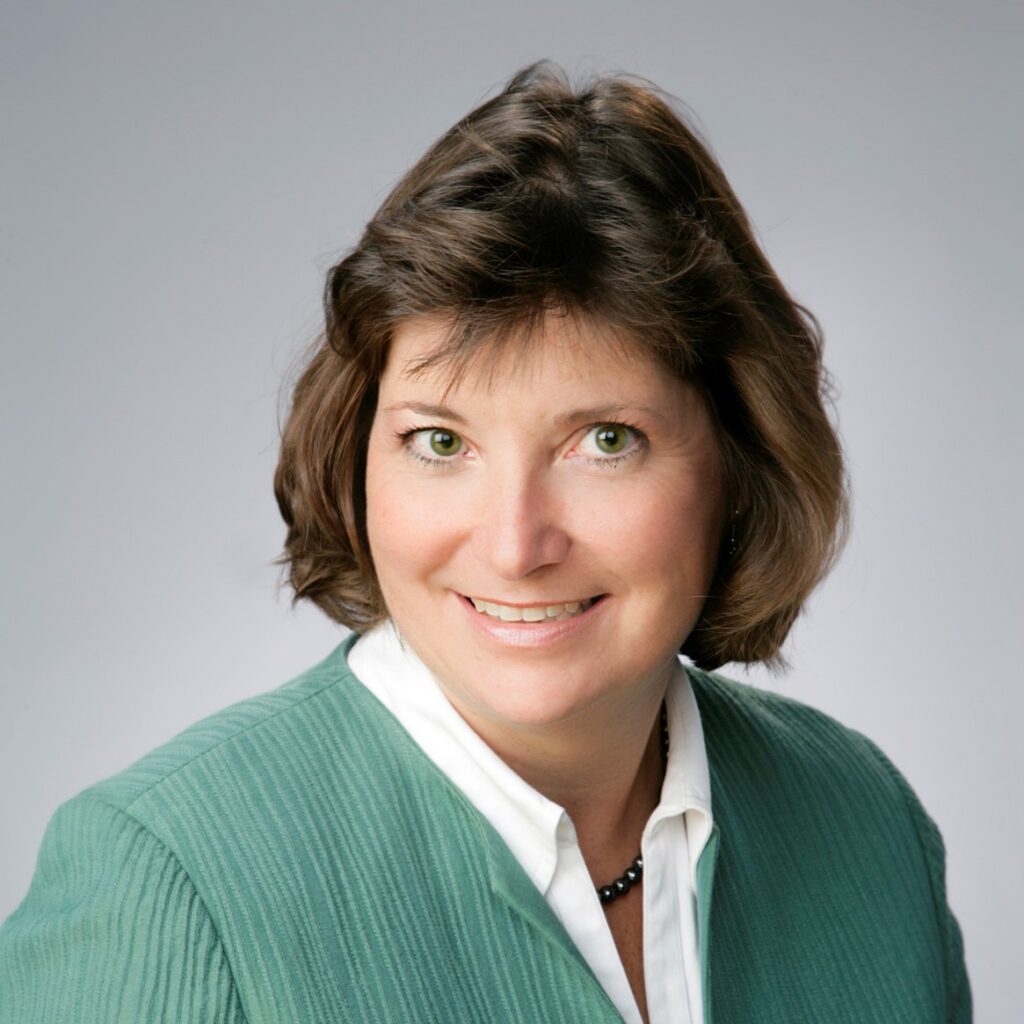 Charlotte Lacroix
DVM, JD

---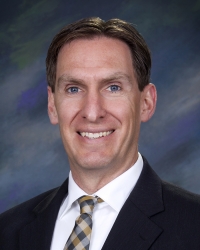 Alan Schrope is an experienced leader with a demonstrated history of working in the higher education industry and in the private sector. After graduating from Purdue's undergraduate Animal Sciences program, Alan went on to earn a CVPM certification as well as an MBA before returning to Purdue University as Hospital Administrator.
Alan Schrope
MBA, CVPM
---
After graduating from West Point, Joe served as an Army officer for five years in various roles, then joined IDEXX as a Sales Consultant and was eventually promoted to Regional Manager. While there, Joe led the Northeast region to numerous individual and team accolades, doubling overall yearly revenue from $20 Million to over $40 Million and winning multiple Region of the Year awards in the process. While working full-time and leading his team, Joe earned his Juris Doctor degree from the University of Connecticut and his MBA from Yale's School of Management. Joe initially joined CUBEX in 2018 as a Vice President leading the national sales team, and now serves as President of the CUBEX Veterinary Solutions Division.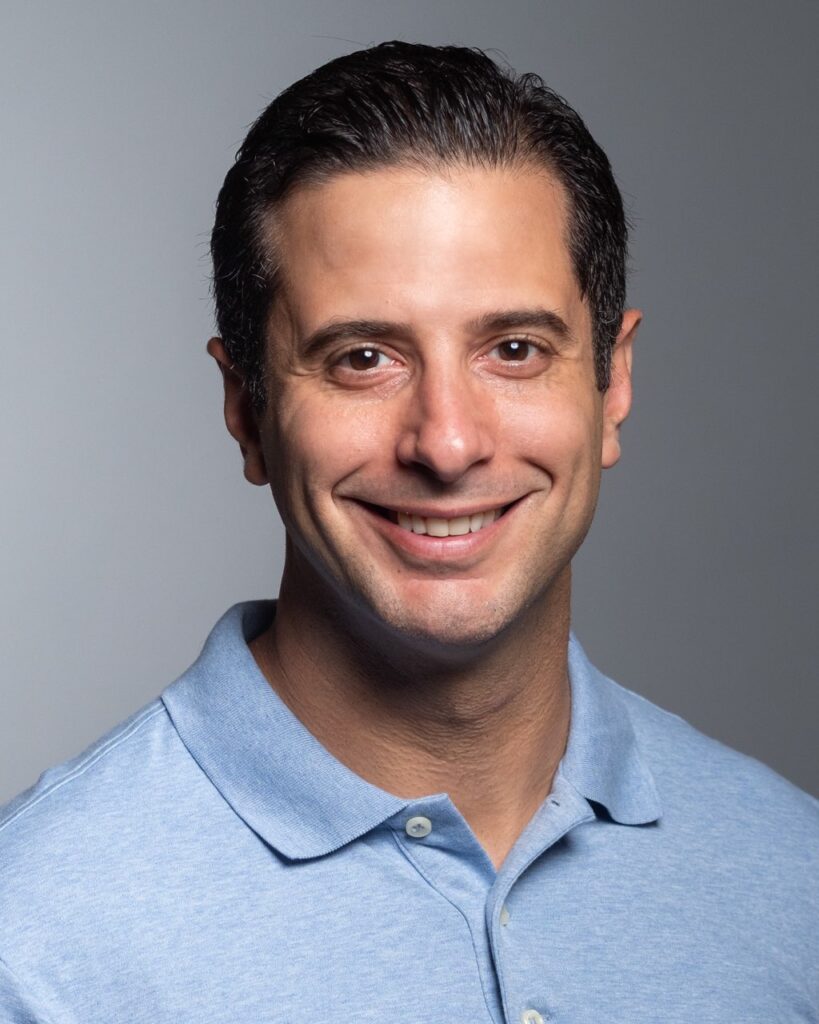 Joe Faiella, Jr.
JD, MBA
---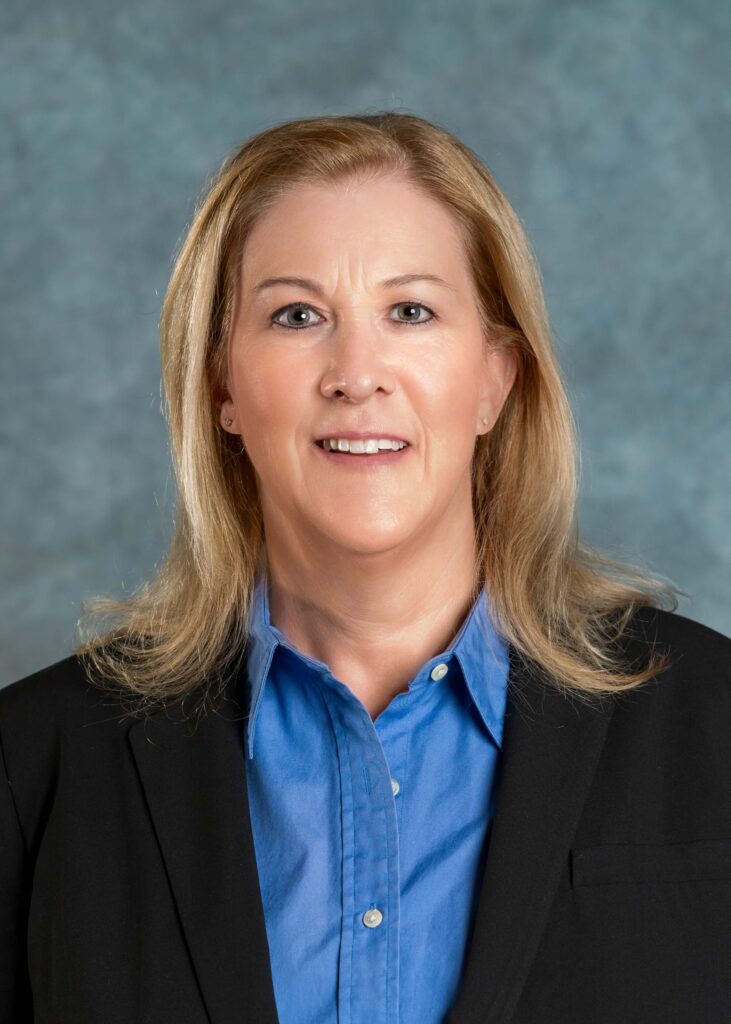 Paula Albert
DEA (Retired)

Paula Albert recently retired from the Drug Enforcement Administration as a Staff Coordinator at DEA's Headquarters. Her HQ duties included presenting DEA rules, regulations and procedures to Practitioners throughout the United States. One of the major projects she participated in was updating and rewriting the Diversion Investigator Manual. Throughout her employment with DEA, Paula has gained extensive knowledge of Title 21, Federal Code of Rules and Regulations as they apply to registrants, including practitioners. She completed 18 years of field investigations that included on-site inspections and audits, which lead to civil and administrative actions. She also conducted criminal investigations which involved violations of Title 21.
Industry Partners
Ask Jan For Help regularly partners with companies who demonstrate the high standards
and commitment to excellence in veterinary medicine that our consultants strive to provide
to our own Members.
Learn more about our partners below.