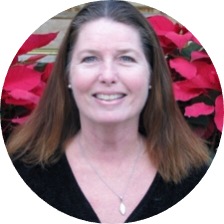 Can Private Practices Still Compete for Talent in the Veterinary Industry?
By: Joseph Campagna
The answer is a resounding "yes" if you ask Gwendolyn Lowder-Delavar, an Ask Jan expert with over 30 years of experience in the veterinary industry. As the founder of VetProCentral.com, an industry hub for both employers and job seekers, Gwen spends the majority of her time helping private veterinary practices find ways to compete with corporate conglomerates for talent. VetProCentral has grown to include seven recruiters who service the entire United States.
The secret to remaining competitive despite the deep pockets of corporate veterinary groups involves a multifaceted approach, including:
Tailored job postings designed to attract candidates who will thrive in a private practice environment
Competitive job offers that appeal to candidates
Guidance through social media as a recruiting tool
Gwen is no stranger to the struggles faced by new and growing veterinary practices who find that their relocation packages, signing bonuses, benefits packages, and starting salaries are often lower than those coming from large corporate groups. However, Gwen has uncovered the formula for attracting candidates whose career ambitions and desired benefits are better suited to specialty practices and private, general practices.
Earlier this year, Gwen assisted a four-location practice in California in recruiting and positioning offers for three small-animal general veterinarians as well as a Medical Director and two technicians. This search was completed in less than 90 days, delivering a set of new employees who filled out the practice with great success. "Matching the right personalities to the right practices is one of the final elements of success," she claims. "It is critical that a veterinary practice know how to position itself within the hiring industry. It is my job to help you suss-out your offer to attract the right candidates."
Gwen has worked with clients ranging from sole-practitioner vet clinics to large emergency and specialty hospitals. "Just as every candidate has a unique story, every company has a unique culture. The better the match – the better the long-term outcome," Gwen tells her clients.
As positive trends continue in the veterinary industry, recruiting new team members has become more challenging than ever. It is also an exceptional time for career growth. In addition to helping practices recruit new doctors, medical directors, hospital administrators, practice managers, office managers, and veterinary technicians, Gwen's team at VetProCentral assists qualified candidates in their own career searches, often connecting talented professionals looking for growth with new opportunities. As an Ask Jan for Help Expert, Gwendolyn Lowder-Delavar frequently answers our Members' questions about their recruiting efforts. Her services are also eligible for Members' Ask Jan For Help credits. Members can ask Gwen for help today or if you're not a Member yet, learn how you can have access to advice from experts like Gwen and many other veterinary experts for a low monthly subscription price. We would love to have you join us.