Destroying controlled substance waste vs. destroying expired or unwanted meds
It appears we, as a profession, need a very clear understanding of these two regulatory systems to help minimize our controlled substances risk
Originally published by Veterinary Practice News on November 13, 2020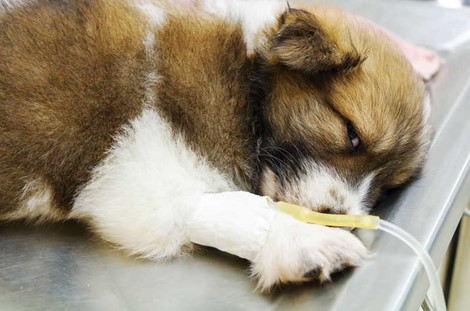 In the many conversations I have had with the Drug Enforcement Administration (DEA), one stands out above the others. A federal agent told me earlier this year there is one regulatory area in particular that seems to cause a lot of confusion among veterinarians. She was referring to proper destruction of controlled substance waste compared to destroying expired or unwanted controlled substances.
The regulatory systems for each are very different, which, of course, means you can't comply with one thinking you're meeting the requirements for the other. The agent also told me these two areas are "commonly targeted by DEA auditors when a veterinary practice is audited." Therefore, it appears we, as a profession, need a very clear understanding of these two regulatory systems to help minimize our controlled substances risk.
Question asked, but is it answered?
Confusion often occurs when someone in the practice calls the DEA seeking information on how to destroy the clinic's controlled substance waste. As with any inquiry we make, it's very important we ask the right question to get the answer we're actually looking for.
If a DEA desk agent is asked by a staff member, "I have some controlled substances that need to be destroyed," he or she will most likely respond with the regulations explaining the destruction of expired or unwanted controlled substances, rather than controlled substance waste destruction. The agent may not query the caller to determine what he or she actually wants to know; it's assumed the question was answered correctly based on the staff member's query. Unfortunately, incorrect or incomplete questions asked of a DEA desk agent often leads to confusion among veterinarians and staff, the wrong regulations cited, and the implementation of incorrect controlled substance destruction systems.
So, let's begin by understanding the DEA's definition of controlled substance waste and why its destruction is very different from the definition and destruction of expired or unwanted controlled substances.
Regulation for the Destruction of Controlled Substance Waste:
Title 21 Code of Federal Regulations
PART 1304—Records and Reports of Registrants
Continuing Records
1304.21 General requirements for continuing records
(e) "Record of destruction. In addition to any other recordkeeping requirements, any registered person that destroys a controlled substance pursuant to §1317.95(d), or causes the destruction of a controlled substance pursuant to §1317.95(c), shall maintain a record of destruction on a DEA Form 41. The records shall be complete and accurate and include the name and signature of the two employees who witnessed the destruction. Except, destruction of a controlled substance dispensed by a practitioner for immediate administration at the practitioner's registered location, when the substance is not fully exhausted (e.g. some of the substance remains in a vial, tube, or syringe after administration but cannot or may not be further utilized), shall be properly recorded in accordance with §1304.22(c), and such record need not be maintained on a DEA Form 41."
In further conversation with the DEA agent, it was clear any controlled substance waste is considered "medical waste." Therefore, going forward, I suggest we (meaning, as an industry) start referring to our controlled substance waste as "controlled substance medical waste" to reduce confusion when speaking with a DEA agent and/or a medical waste company. The DEA agent also stated medical waste must be destroyed according to the federal regulation cited in the previous paragraph. The only exception to the federal regulation would be a more stringent state regulation. Consequently, it's imperative a practitioner and/or a corporation owning practices in different states access regulations at each of the following to ensure complete compliance:
state DEA;
veterinary and pharmacy boards; and
regional Environmental Protection Agency (EPA).
Previously, it was acceptable to dispose of controlled substance medical waste in kitty litter, coffee grinds, or down the sink or toilet, but this is no longer the case. The DEA makes it clear that any controlled substance medical waste not fully exhausted should be placed in a suitable neutralizing material, which is readily available through your distributor (or even Amazon).
Don't forget to destroy any controlled substance CRI bags not fully exhausted just as you would controlled substance syringes drawn to affect. Here is a small hint we implemented at my practice that saved us time and money: We reduced the size of our controlled substance CRI bags from 500 ml to a 250 ml. True, the doctor or technician may have to replace the 250-ml bag more often, but they will not have to take the extra time logging and destroying the medical waste with a witness present as a result. Please note: If you do not have a dedicated medical waste log, you will need to add a separate medical waste column to your controlled substance reconciliation logs. Always remember the DEA requires current, complete, and accurate recordkeeping, including reconciliation logs.
Keep in mind that when controlled substances are being wasted in a suitable neutralizing material, the destruction must be thoroughly documented in the medical waste log and witnessed. If you are audited by the DEA and have wasted controlled substances previously, you will likely be asked to have your paper medical waste log(s) readily available for inspection. If you have an automated dispensing cabinet, you may be asked to print
out the medical waste log that it keeps automatically.
Your medical waste should be picked up by a medical waste company for destruction; however, be sure to check your state regulations for total compliance. To lessen confusion and provide clear proof of the destruction of your medical waste, I recommend assigning a separate medical waste log to each gallon jug of neutralizing material used. This record allows your contracted medical waste company to destroy the medical waste according to your state's regulations. Even though a Form 41 is no longer required, remember to keep a copy of your medical waste log(s) and the corresponding destruction paperwork in case of a DEA audit.
Expired and unwanted
Whew! That was really a long explanation of controlled substance medical waste destruction, wasn't it? Now it's time to take a look at what the DEA says about the destruction of expired or unwanted controlled substances.
Regulations for the Destruction of Expired or Unwanted Controlled Substances:
Title 21 CFR §1317.05 Registrant Disposal
(a) "Practitioner inventory. Any registered practitioner in lawful possession of a controlled substance in its inventory that desires to dispose of that substance shall do so in one of the following ways:
(1) Promptly destroy that controlled substance in accordance with subpart C of this part using an on-site method of destruction;
(2) Promptly deliver that controlled substance to a reverse distributor's registered location by common or contract carrier pick-up or by reverse distributor pick-up at the registrant's registered location;
(3) For the purpose of return or recall, promptly deliver that controlled substance by common or contract carrier pick-up or pick-up by other registrants at the registrant's registered location to: The registered person from whom it was obtained, the registered manufacturer of the substance, or another registrant authorized by the manufacturer to accept returns or recalls on the manufacturer's behalf; or
(4) Request assistance from the Special Agent in Charge of the Administration in the area in which the practitioner is located.
(i) The request shall be made by submitting one copy of the DEA Form 41 to the Special Agent in Charge in the practitioner's area. The DEA Form 41* shall list the controlled substance or substances which the registrant desires to dispose.
* The DEA Form 41 will be supplied by the reverse distributor to the Primary Registrant prior to reverse distribution of the controlled substances.
(ii) The Special Agent in Charge shall instruct the registrant to dispose of the controlled substance in one of the following manners:
(A) By transfer to a registrant authorized to transport or destroy the substance;
(B) By delivery to an agent of the Administration or to the nearest office of the Administration; or
(C) By destruction in the presence of an agent of the Administration or other authorized person.
(5) In the event that a practitioner is required regularly to dispose of controlled substances, the Special Agent in Charge may authorize the practitioner to dispose of such substances, in accordance with subparagraph (a)(4) of this section, without prior application in each instance, on the condition that the practitioner keep records of such disposals and file periodic reports with the Special Agent in Charge summarizing the disposals. The Special Agent in Charge may place such conditions as he/she deems proper on practitioner procedures regarding the disposal of controlled substances."
Please note section (a)(2) is the DEA's preferred destruction method of unwanted or expired controlled substances.
Again, keep in mind the only exception to the federal regulation cited here would be more stringent state regulations. Additionally, it's also important to remember regulations change frequently, so practice owners/medical directors/managers should access them frequently to ensure complete compliance.
A DEA Form 41 must be used when destroying expired or unwanted controlled substances. It's very important you select a DEA-registered reverse distributor for the destruction of your expired or unwanted controlled substances. With regard to payment, I suggest you select a reverse distributor that charges by the total weight of the expired or unwanted controlled substances sent for destruction. A monthly or annual subscription is not required for reverse distribution. I also recommend you use a reverse distributor with a dedicated telephone representative who is well versed in practitioner reverse-distributor regulations. An informed representative will gladly walk you through each step of the process when you call for guidance. If you do not need help via the telephone, most reverse distributors have a website allowing you to set up an account and enter your expired or unwanted controlled substances information online. Once your information is entered, the reverse distributor will contact you via email with further instructions. Remember: You must have a DEA number to reverse-distribute controlled substances. You will be required to enter very specific controlled substance information, such as your national drug code (NDC) number, the remaining balance of each bottle or box, and the total package weight of the controlled substances you are sending for reverse-distribution. A separate form and packaging are required for Schedule II controlled substances sent for reverse-distribution.
As you can see, the regulation for the destruction of controlled substance medical waste is very different from the one regarding destruction of expired or unwanted controlled substances. A good rule of thumb to help staff members determine which to follow is to consider any controlled substance that has been partially injected or administered into a patient's body (or CRI bag), but not fully exhausted, as medical waste. Expired or unwanted controlled substances are just as they sound, expired or unwanted.
Questions? Members can ask for help today or if you're not a Member yet, learn how you can have access to advice from experts like Jan and many other veterinary experts for a low monthly subscription price. We would love to have you join us.
Disclaimer: Information given in this article reflects DEA federal regulations only and may have been written in an excerpted form. As of September 2020, the information given in this article meets federal DEA guidelines.